GPZ 19 Accessory Coil
Author: Detect A Den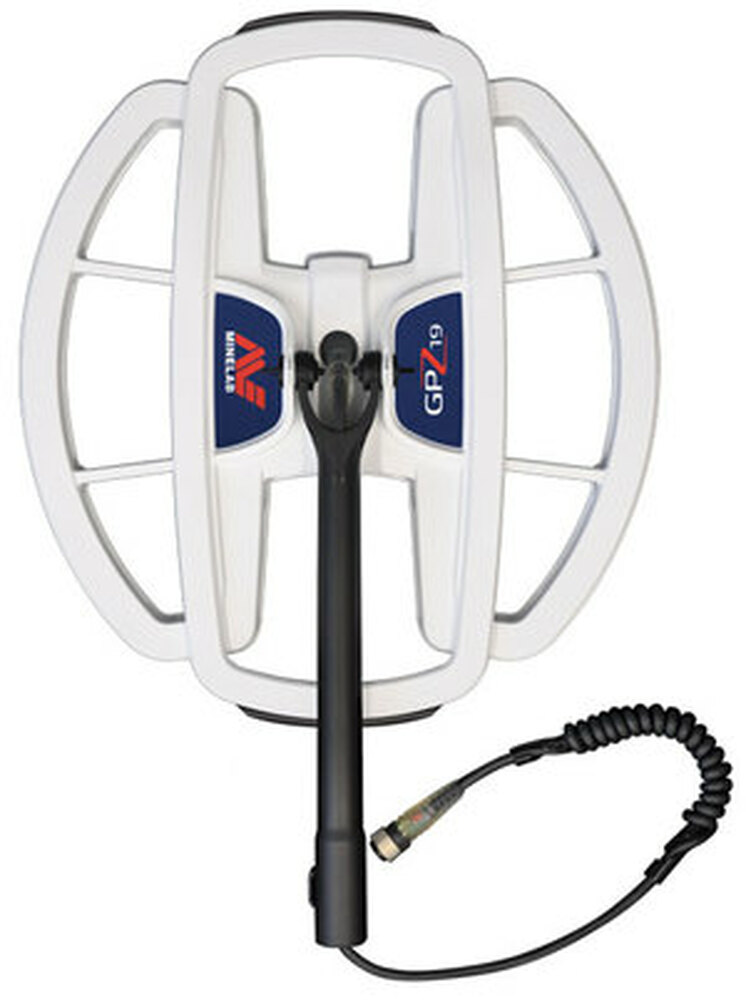 The GPZ 19 Super-D coil has been designed by Minelab to maximise the performance of your GPZ 7000 and give a significant depth increase over the standard GPZ 14 coil.
SUPER-D COIL TECHNOLOGY
A Super-D coil consists of a central transmit winding and two outer receive windings. The GPZ 19 coil has isolated suspension windings that are less prone to mechanical vibration noise.
MORE GROUND COVERAGE
The GPZ 19 coil (19" × 18") has 53% more area than the GPZ 14 coil (14" × 13"). It's perfect for wide open spaces and covers more ground in less time.
DEEPER DETECTION
Larger coils typically detect deeper than smaller coils of the same configuration. Minelab field test results, in both low and high mineralised ground, using a range of natural gold nuggets, give an average 30%* detection depth increase when measuring performance of the extra large GPZ 19 coil compared to the standard GPZ 14 coil.
LESS GROUND NOISE
Improved coil geometry gives less magnetic coupling between transmit and receive windings, resulting in reduced ground noise. Hear less noise and more gold.
WATERPROOF
The GPZ 19 coil is waterproof and submersible to a depth of 1m/3ft. You can easily detect rivers, or detect in rainy or wet conditions.
GPZ 19 TECHNOLOGIES
ZVT (Zero Voltage Transmission) creates ultra‑constant high-power opposite polarity magnetic fields, increasing gold sensitivity. This innovative technology detects gold nuggets at extreme depths.
ZVT technology goes to the NEXT LEVEL for all serious gold prospectors, providing substantially improved depth. No longer will you be limited to using either sine wave continuous VLF transmission detectors, that struggle in mineralised ground, or square wave PI transmission detectors, that can be insensitive to varying gold sizes and compositions.
Minelab's new flagship gold detector, the GPZ 7000 is equipped with exclusive Zero Voltage Transmission (ZVT) technology, developed by Bruce Candy, and state-of-the-art features, the GPZ 7000 offers the deepest ground penetration and represents the most significant advancement in gold detecting technologies in years. This revolutionary gold detector will discover the deepest gold in mineralised ground and has the highest sensitivity available to detect even the smallest traces of gold.
GPZ 19 SPECS
Application
Gold Prospecting (Waterproof coil to 1m/3ft)
Technology
ZVT, Super-D (1 × Tx and 2 × Rx windings)
Length
19" × 18" (480mm × 457mm)
Weight
1.83 kg (4.03 lb)
Warranty
3 years
---
Leave a comment