Minelab Manticore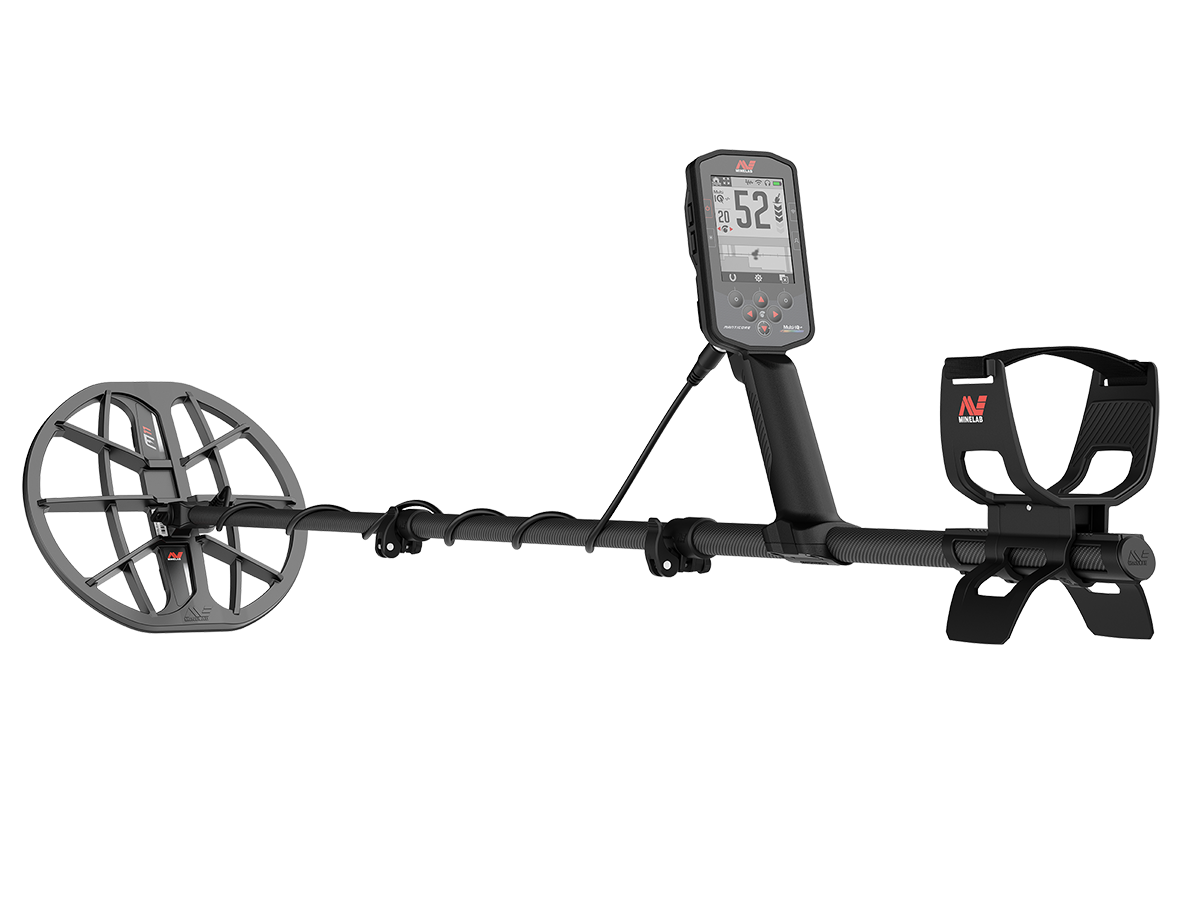 Manticore with Multi-IQ+ is the most powerful, fastest, and precise metal detector in Minelab's history.
The heart of Manticore is its super-charged Simultaneous Multi-Frequency (MULTI-IQ+) engine. This feat of innovation generates an incredible 50% power increase over the best-selling detector series of all time: Equinox. When combined with advanced 2D Target Identification (ID) and rich audio options, the detectorist has every bit of vital information arriving at their eyes and ears.
Manticore is an unrivalled detecting experience that pushes the boundaries of detecting to deliver more power, more depth, and more finds.
Downloads
Manticore Getting Started Guided
Warranty Registration
Software Upgrade
Manticore Tech Specs
Detect Modes (Customisable): All-Terrain (5), Beach (4), Goldfield (1)
Operating Frequencies: Multi-IQ+, 5 kHz, 10 kHz, 15 kHz, 20 kHz, 40 kHz
Noise Cancel: Auto, Continuous Auto, Manual (-9 to +9)
Ground Balance: Auto, Manual, Tracking
Sensitivity: 1 to 35
Target Identification: Conductive: 0-99 with ferrous indication
2D ID Map: Two-Dimensional ID Map System with Target Trace
Target Tones: 1, 2, 5 - Tone | 1, 2, 5 - Region All Tones
Target Volume: 0 to 25
Target Pitch: 1 to 50
Ferrous Volume: 0 to 25
Ferrous Pitch: 1 to 50
Audio Themes: Normal, Enhanced, Continuous Pitch
Volume Profiles: Simple, Medium, Rich
Threshold Level: 0 to 25
Threshold Pitch: 1 to 50
Recovery Speed: 0 to 8
Ferrous Limits: Upper: 0 to 14 | Lower: 0 to 9
Ferrous Limits Custom: 1 to 4
Shortcuts: Soft Keys: 2 (Action Bar), 1 (User Button)
Depth Indicator: 5 levels
Shaft System: 3-piece highly collapsible carbon-fibre
Extended Length: 1440 mm / 56.7 inch
Collapsed Length: 630 mm / 24.8 inch
Weight: 1.3 kg / 2.9 lb
Standard Coil (M11): 11-inch round Double-D coil with skidplate (waterproof to 5 m / 16 ft)
Audio Output: Speaker | 3.5 mm (1/8") headphones | Wireless low latency headphones
Headphones (Included): Minelab ML-105 wireless low latency headphones (non waterproof)
Display: Colour LCD
Display Backlight: Manual (1 to 10), Auto Adjust
Keypad Backlight: On, Off
Flashlight: Low, Medium, High, Off
Handgrip Vibration: On, Off
Battery: Internal rechargeable Lithium-ion battery
Battery Runtime: Approx. 9 hours
Battery Charge Time: Approx. 7 hours
Waterproof: Waterproof to 5 m / 16 ft, IP68
Key Technologies: Multi-IQ+ (High Power Simultaneous Multi-Frequency)
Included Accessories: USB Charging Cable, 5x Screen Protectors, 3.5 mm Headphone Audio Cable, Headphone Case
Software Upgradable: Yes, via USB connection (Windows or Mac OS compatible)
---
Leave a comment